1501 Broadway

/ Elevator Shaft Platform & Ladder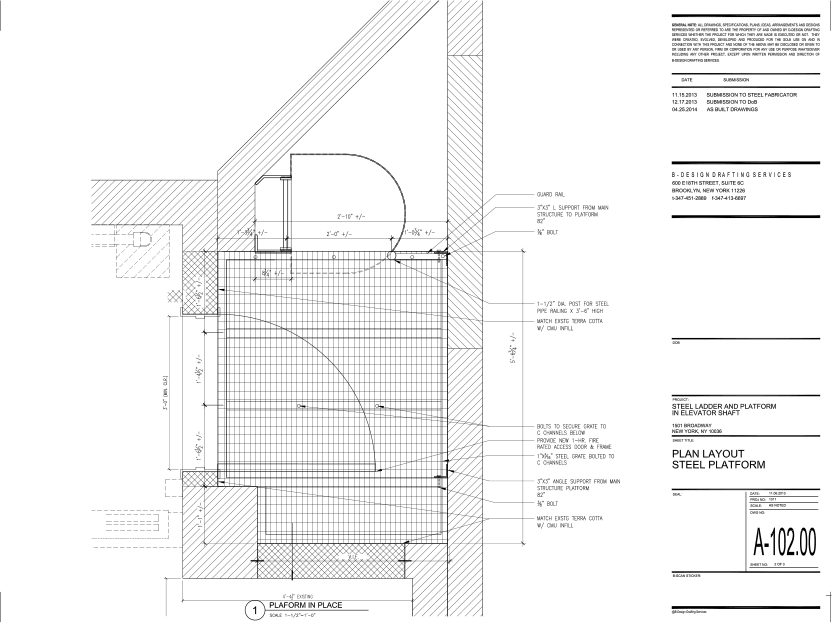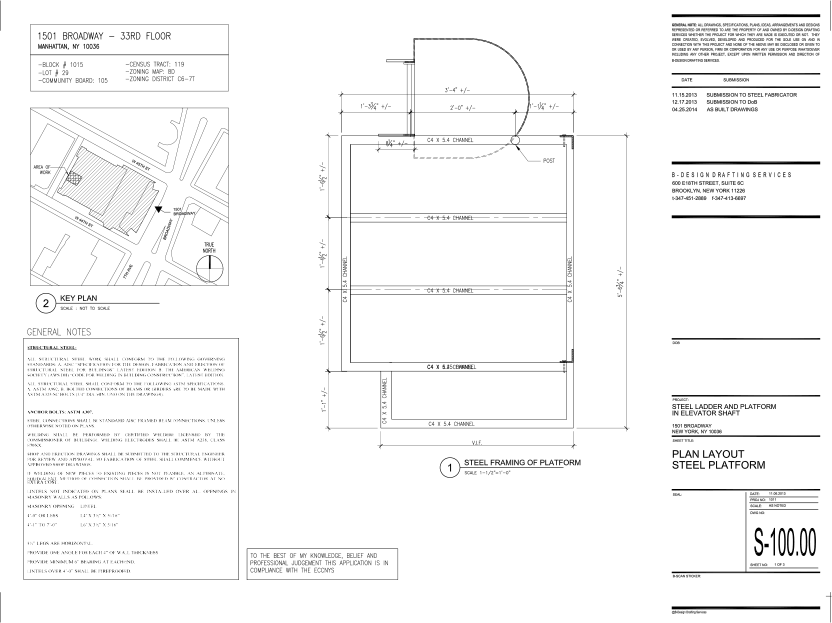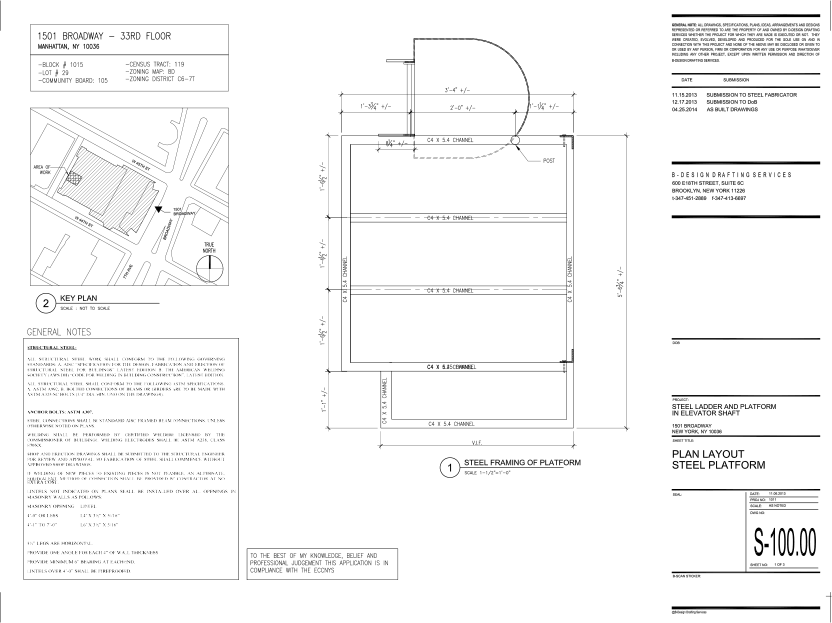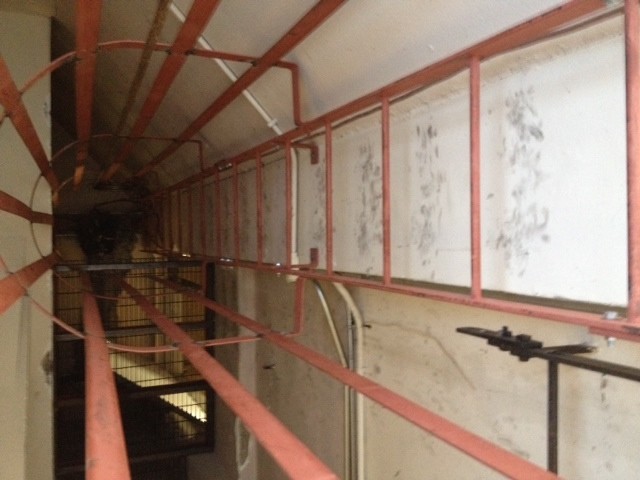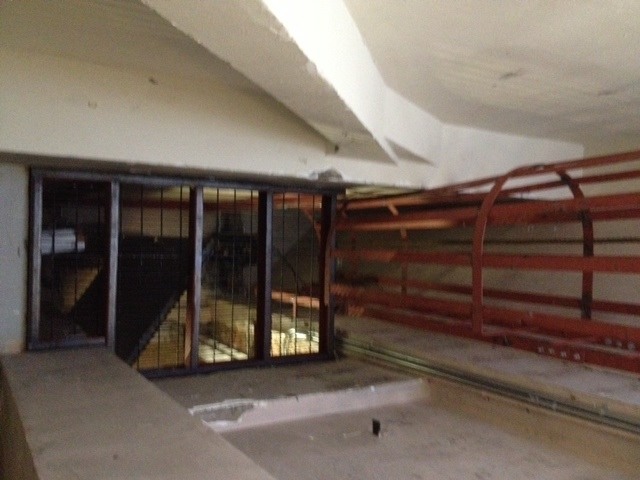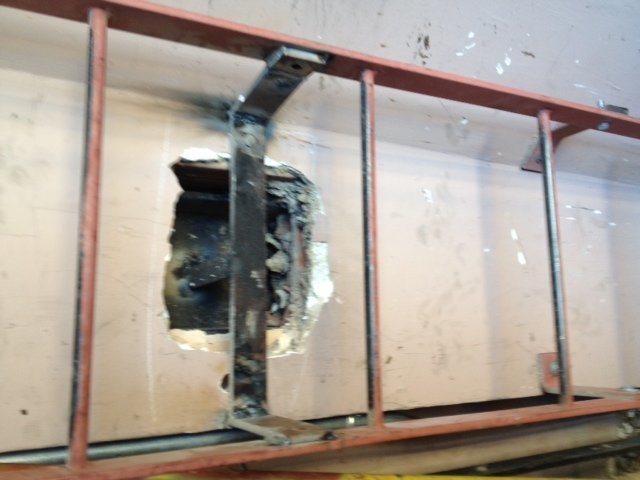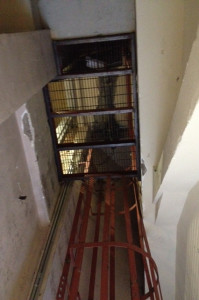 About
Location: New York, NY
Not all conditions are ideal, and not all scenarios are perfect, but we have learned to adapt and adjust where necessary. For this project we were contracted by Mackglassnauth Iron Works Inc. to produce drawings for a new metal platform and ladder within the elevator shaft in between the 33rd floor and mechanical room floor at 1501 Broadway.
We were not able to conduct a site survey but had to work from these "phenomenal" sketches submitted to us. After working along with the prior architectural firm for the job, we contracted our own Engineer to review the drawings and conduct his own field survey and assess if any other additional concerns would have to be addressed from our submitted drawings.
Once he did so and corrections were made we were on our way to the Department of Buildings.