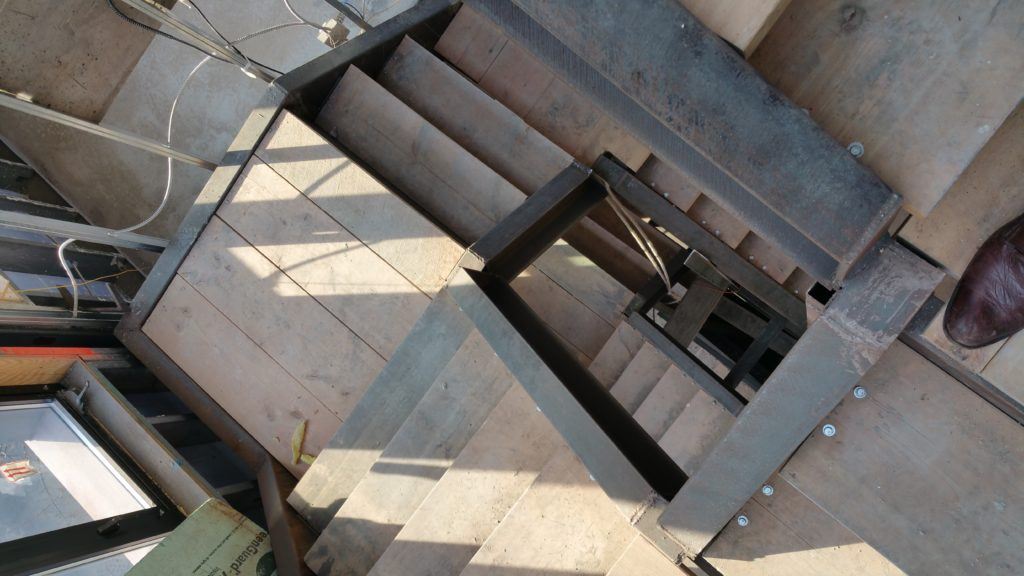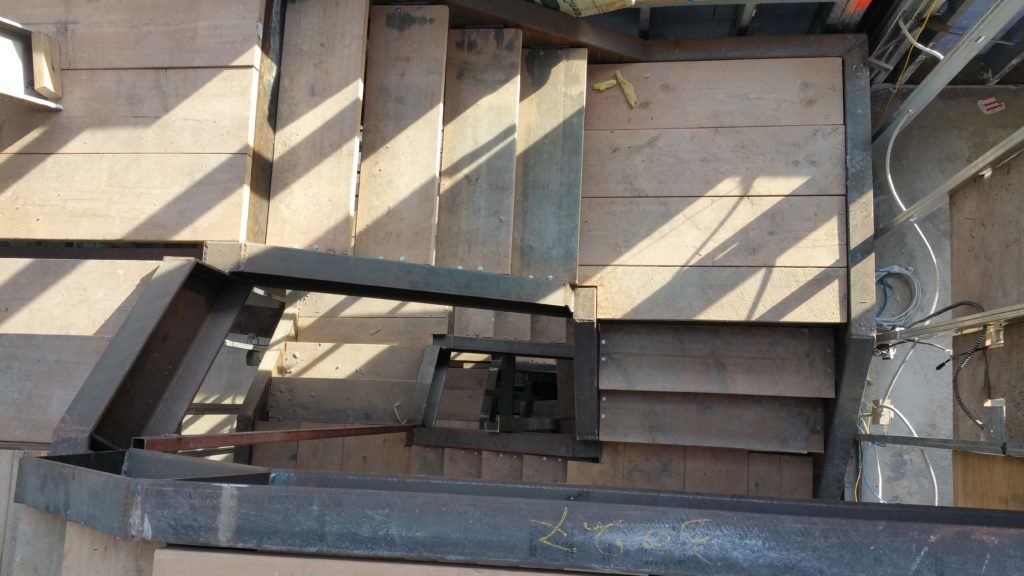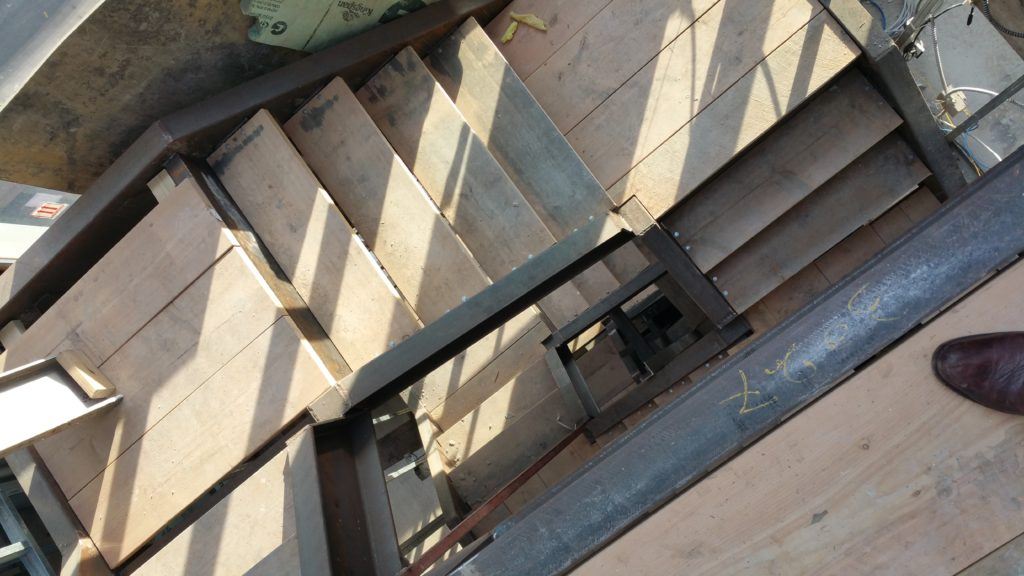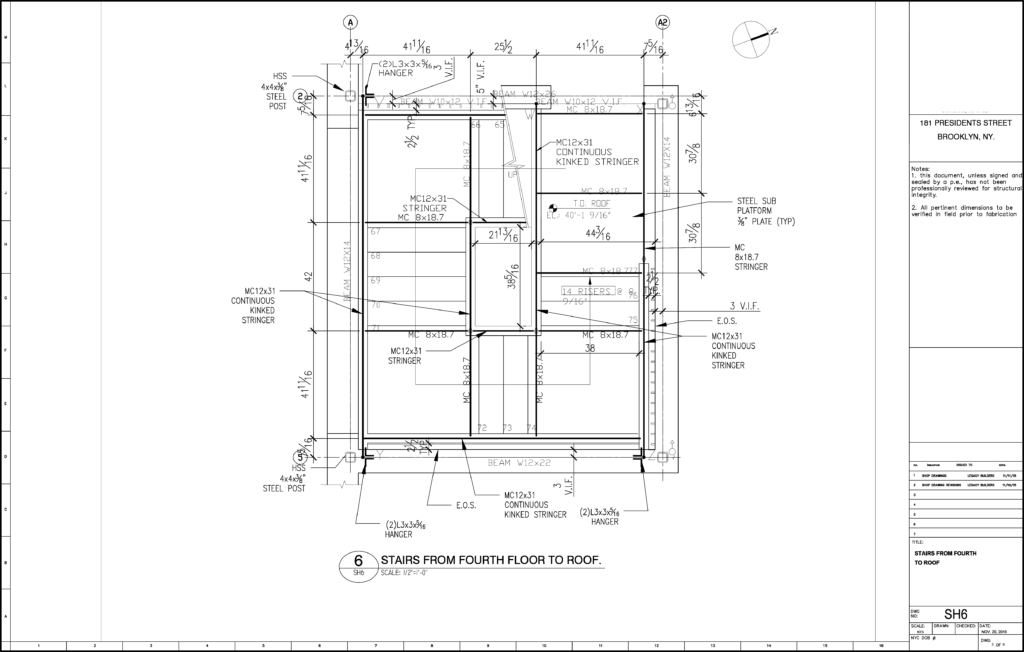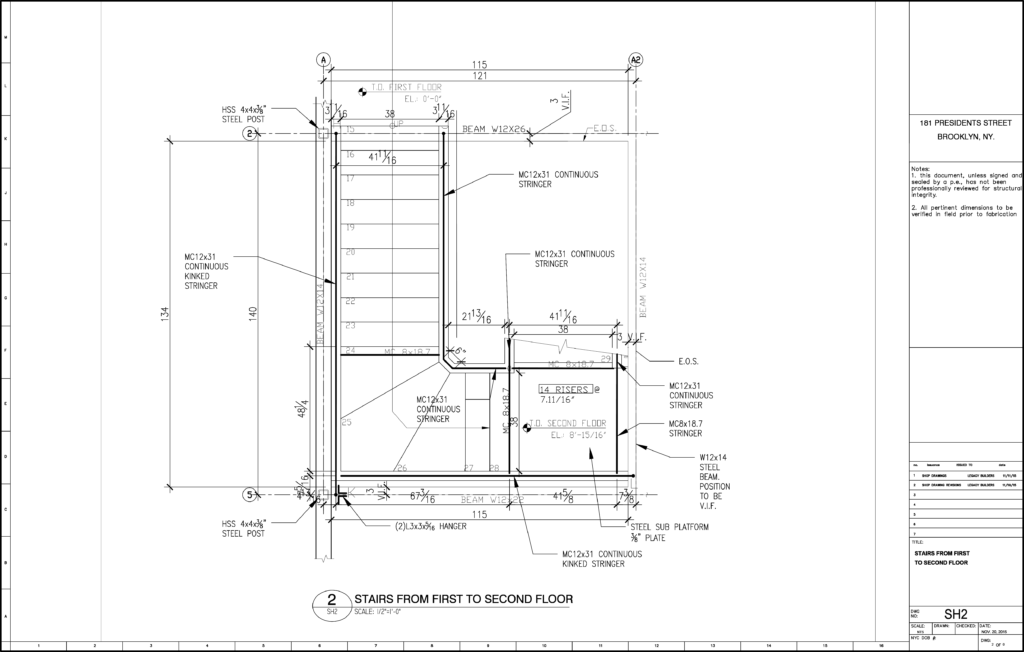 About
Developer and owner of 181 President St fought long and hard with architects and engineers to have an open riser stair with wood treads and steel strings to lead its occupants from the cellar to the roof with their renovation of the building. Six flights of stairs.
B-Design was contracted to measure the slab to slab heights and prepare the shop and fabrication drawings for the stair components at the location. "Measure three times cut once" was our chant. We took the original engineer's drawings and followed as closely as possible. But we had to come up with some on the spot decisions as the cellar to the first floor opening would not have allowed for C- Channel stringers.
We used some construction methods from another residential project and substituted for 3/8″ flat steel stringers with closed steel risers instead.