174 E 74th Street

/ Space Plan Renovation of Two Adjacent Apartments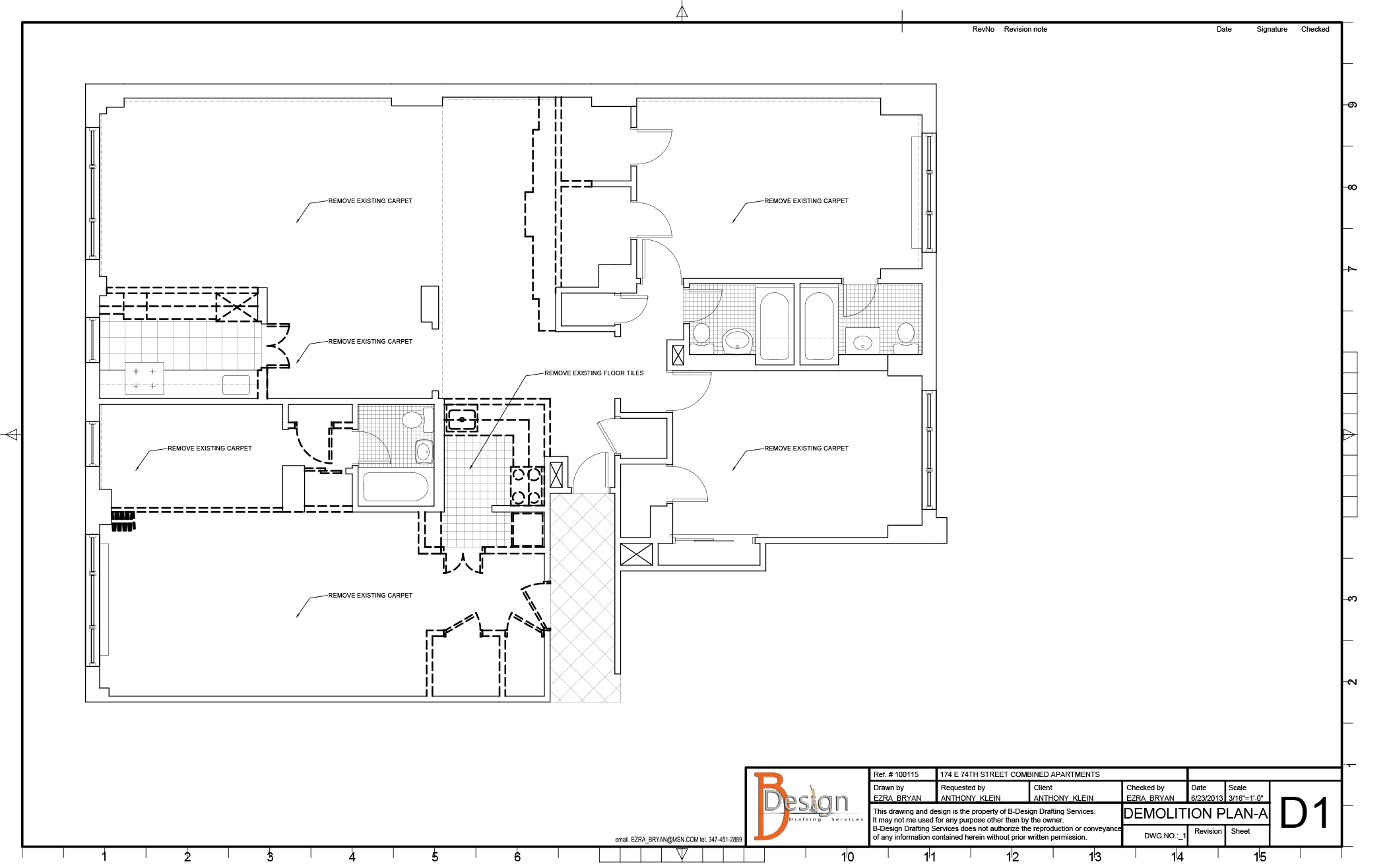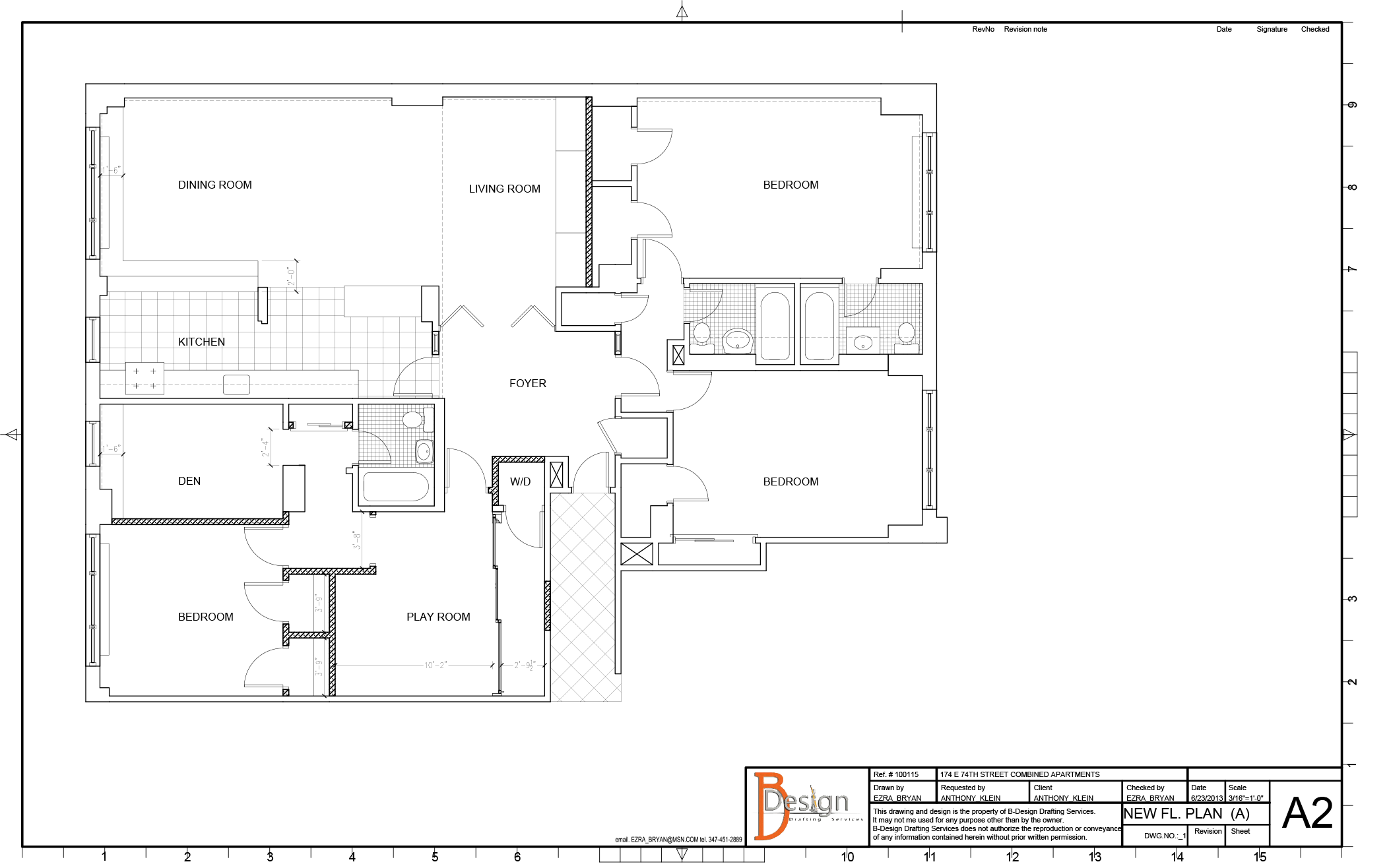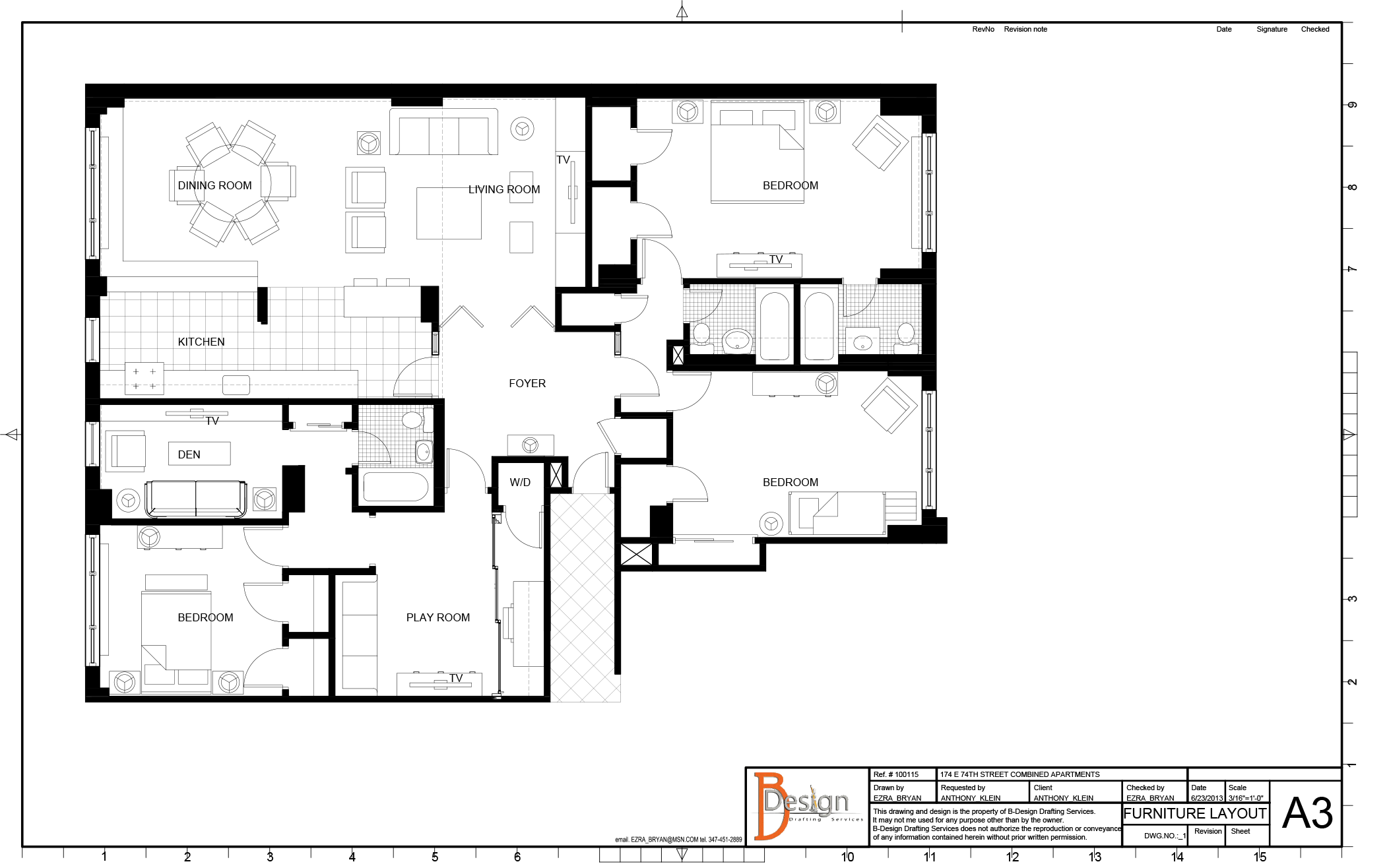 About
Location: New York, NY
Our services were sought out by Tony Klein, senior managing director of the New York based firm Eric Cohler Inc.
Before purchasing two adjacent New York Apartments, this client needed to illustrate to the Co-Op board how they intended to combine them. Several options were proposed.
Our role involved conducting an "as built" survey of two adjacent Upper East Side apartments and illustrating the client's renovation plans that would combine the apartments to the Co-op board prior to purchasing. Approvals were granted and we paved the way for construction to begin on an extended NY Apartment.