We're sticklers for design

---

We're sticklers for design, and assisting you with seeing your project through from concept to reality. What can we draw for you?

Design Is Everywhere

---

Take a look at our project gallery and experience the beauty of architectural design. Design is everywhere. Design is everyone.
Our Foundation
Through a combination of efficient business processes and a dedicated team of cad experts, we are able to provide cad services at reasonable rates.  B-Design is the premier choice for cad drafting services. We cater to the owner-builders, architect, engineers, contractors, home buyers and "do-it-yourselfers".  These services include architectural 3d rendering, model and animation services for a diverse clientele.
See More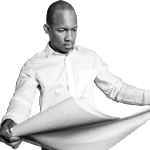 Ezra Bryan – Senior Project Manager
"It is important to articulate our thoughts. It is also equally important to see our visions. I have found that through pen and pad, drawing table and model space we can predict your vision of the future with great accuracy. This now creates an even more exciting realm of thinking; thinking beyond the future and the realities of the decisions we make. A line drawn today is not solely a wall constructed tomorrow. Whatever the outcome, conveying your thoughts and vision is our business and we hope to B-Design with you."
Ezra has eight years of  experience with in the office furniture space planning industry, six years of free lance drafting, two years of business studies at St. John's University, three city and guild certificates of carpentry and joinery and a Bachelor of Architectural Technology from New York City College of Technology to support his experience.
Craig Radix – Master Renderer & Draftsman
The experience of Architecture inspires to me on a daily basis in a practical and sustainable way. It is one of the richest and most fundamental expressions of instinctive human nature. Everyone deserves good space derived from good ideas, which we could communicate due to technology, mass communication and information that is in our society today. Architecture allows me to strike a balance between comfort and nature which enhance our lives, through the design of spaces, materials and natural environment which is embraced by those who use it.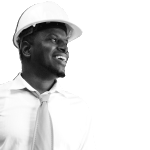 David Durant, Jr. – Project Manager & Draftsman
David has always believed in the theory of "Jack of all, Master of some", at least that is how he looks at it. This is evidenced with the array of courses and job experiences that he has amassed over his short work life. On the educational front, there is certification in Construction Supervision and Building Construction whilst also being the holder of an Associate Degree in Building & Civil Engineering and a MSc. of Building and Construction Management to his repertoire. With respect to experience, he has worked as a laborer, carpenter, draughtsman and a foreman and an Engineering Assistant where he employs some of these skills on an everyday basis. Having acquired the skill of Project Scheduling, David is well positioned to give his years of experience and knowledge to any projects that are engaged.